Serving West Chester, OH area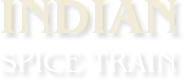 7165 Liberty Center Drive
West Chester, OH 45069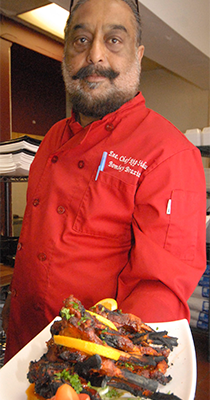 Learn More about Us and Our Team
Come to Indian Spice Train of West Chester, OH, and enjoy authentic Indian cuisine in cozy, candle-lit comfort. Join us for a delicious lunch or dinner, featuring all your favorites from chicken and beef to vegetarian choices. Contact us today.
Manbir Dhillon - Owner / CEO
This is Manbir's first venture as a restaurateur. Manbir received his Bachelor of Arts degree in 1996 from Punjab University, Chandigarh, India.
He is a licensed practitioner in good standing with The Law Society of Upper Canada and was employed with Alliance Legal Services, a law firm in Mississauga, Ontario, since 2004, where his responsibilities were office management and administration, PR management, client counselling, mediation of conflicts and disputes, case analysis, and representation of clients in legal disputes.
Prior to moving to Canada Mr. Dhillon served in the Indian Army as an officer from 1998 to 2003. His last appointment was as an Aide De camp to a three star General. He is a fourth-generation cavalry officer. He was also decorated with a gallantry award in 2002.
Let us make your evening special. Get in touch with us today.
Rip Sidhu - Executive Chef
Rip Sidhu is the executive chef and owner of Bombay Brazier in Cincinnati and a native of Bhopal, India. Mr. Sidhu immigrated to the United States in 1991, when he was 25 years old.
He attended college in Houston, from where he acquired a degree in Software engineering. He gave up his IT career in 2003 to open his first retail Indian concession in a shopping mall, which he sold in order to establish Bombay Brazier.
He is a master Chef, well known for high-quality, authentic Indian cuisine amid cozy, candlelit comfort.