Serving West Chester, OH area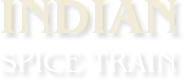 7165 Liberty Center Drive
West Chester, OH 45069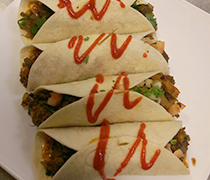 Yummy Vegetarian and Non-Vegetarian Lunch Rolls
Check out the delicious rolls being served at Indian Spice Train of West Chester, OH. You'll find a large variety of options to choose from at our wonderful restaurant. Contact us today.

Tender Cubes of Paneer grilled with tandoori spices, peppers and onions
Tender Cubes of Paneer grilled with Sour Cream peppers and onion
Garbanzo beans cooked with spices and tamarind with cilantro
Fresh Baby Spinach Paneer Roll
Fresh Baby spinach chopped with onions, grated paneer, and tomatoes
Unique Non-Veg Lunch Rolls
Chicken cooked with peppers and onions in soy and spices
Chicken tenders grilled in tandoori spices
Lamb cooked with spices and ginger garlic
Chicken breast cooked in six pepper spice with sour cream
Taste delicious Indian food in a beautiful setting.
Baby Potatoes sautéed with cumin and tomatoes
Chopped peppers, onions, tomatoes with sweet sour tangy taste
Boneless tenders topped with mint sauce

Boneless chicken cooked with onion, ginger and
tomato in HOT 65 spice
All Rolls are served with our Soup of the day